SmartErgo, Inc., a U.S. company, is the global leader in Behavioral Office Ergonomics software solutions. SmartErgo's highly customizable solutions are a low-cost high-impact step of continuous improvement enabling employers to extend their Health & Safety Net protecting their traditional offices to their teleworkers' home offices.
Companies across the globe have entrusted SmartErgo for decades to empower and safeguard their employees, support risk management and comply with regulatory obligations. Responding to formidable challenges risk managers face with telecommuters, SmartErgo delivers a sustainable scalable solution with a solid track-record of improving ergonomic behaviors of computer users either working in traditional facilities or working in home offices.
The team at SmartErgo have accumulated a wealth of experience over more than 25 years working in partnership with clients who have successfully implemented our solutions for reducing knowledge worker discomfort, injuries, wasteful unnecessary healthcare over-utilization, facilitating office ergonomics risk management and increasing productivity.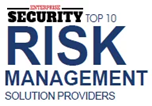 We've been quite fortunate in the growth of our company which humbles us as we grow by one unsolicited client referral after another. We help our clients where it all comes through helping people work more comfortably and safely.
For us, not exceeding our clients' expectations is a failure and failure is not an option. This is what we do. This is all we do and, without exception, we love what we do for clients and their employees where ErgoSuite epitomizes the Win-Win partnership.
Our Social Responsibility Code of Conduct
To enable people of all ages around the world to "be comfortable, safe and productive" while using their computers in the workplace, home and school settings.
To bring the best solutions to market that promote and deliver new and positive ways for people to use their computers – leading to increased comfort, safety and productivity in the workplace, home and school – resulting in safer, more productive and happier employees, students and people everywhere.
SmartErgo, Inc., a closely held U.S. company, is a software company pioneer delivering the science of ergonomics risk management to the computerized workplace.
Computer ergonomics focuses on optimizing technology design, allowing people to interact with computers in the most productive ways. A successful design improves the comfort, productivity, job satisfaction, and safety of the computer user, while reducing the costs of absenteeism and work related disabilities.
Through scientific testing, evaluation, and verification of new design concepts and systems, SmartErgo combines human psychology, biology, physics and computer technology to provide financial, security and workplace productivity benefits to its clients.
Over more than 25 years, SmartErgo's team painstakingly developed the first integrated systems approach that provides a complete modern toolkit for computer users at work, home and school, offering a range of software products that may be tailored to individual customer requirements: