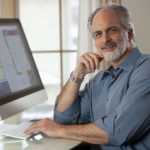 While addressing Workplace Readiness, employers continue to identify novel operational risks surfacing due to the COVID-19 Pandemic. Responding to client requests, we'll examine three discreet areas converging in front of them: (1) Telecommuter Safety Risk Management, (2) Workers' Compensation Claims and (3) the Post-Pandemic Riskscape ahead.
In addition to the evolving Riskscape, we'll examine the March 2020 report by the U.S. Office of Personnel Management (status of the largest pre-pandemic employer of telecommuters in the world) and Telecommuter Workers' Compensation through very recent guidance published by the Industry.
While clients outside of the U.S. may find the Workers' Compensation information interesting or not, the Telecommuter Safety Risk Management and Post-Pandemic Workscape to come are most certainly relevant globally.
Foundationally, most employers frame the Pandemic within three phases:
The Post-Pandemic Riskscape
There's been widespread hope that things will return to pre-pandemic norms at some point. At this time, however, attention to experts, critical thinking and experienced realism dictates that we're well past the point where such hopes can remain held.
An April 9th article in Forbes "How The Coronavirus Outbreak Will Change Careers And Lives For The Foreseeable Future" elucidates some of the ways that things will be different in the post-pandemic Workscape.
An April 8th article in Business Insider "Anthony Fauci's Vision for Battling a 2nd Wave of Coronavirus in the Fall: Be Prepared as We Should Have Been in January" conveys strong counsel from Dr. Fauci, the Director of the National Institute of Allergy and Infectious Diseases, useful for EH&S management and other organizational planners.
Following Dr. Fauci's prognosis, it's expected that this initial pandemic wave's paralysis and disruption may subside, in phases over coming months. Other senior government medical experts advise that the first opportunity to have a tested vaccine publicly available will be sometime in 2021.
The term "initial pandemic wave' turns out to be appropriate as we read an April 10th article in USAToday "'Convinced': Fauci says There Will Be Coronavirus in the Fall" confirming the same conclusion as U.S. Centers for Disease Control and Prevention Director Robert Redfield "CDC Director Redfield Warns Second Coronavirus Wave Could Be 'More Difficult,' Hit Same Time as Flu"
The consensus among experts is that of course our working society will return to some semblance of normality, however, it's rational and prudent to understand that the 'normality where we end up' will be a 'new normal' not identical to pre-pandemic times.
Can we say today what is the future of COVID-2019? While we can't currently know for sure, computer models help us understand scenarios and potential outcomes, all building on our experience of past outbreaks.
Governments are hoping that social distancing, isolation of cases, mass testing and increasing immunity in the population will slow the spread and hopefully lead to eradication strategies. History and past experience, however, suggests we may need to learn to live with this virus in various forms for years to come while, understandably, no one wants to hear this.
Two clients recently pointed us to a recent article in The Atlantic "How the Pandemic Will End", which is a balanced sobering report elucidating post-pandemic life for people both privately and at work.
Case Study: Largest Pre-Pandemic Employer of Telecommuters
In March 2020, a Report To Congress was published by the U.S. Office of Personnel Management which presented the latest available data through the end of Fiscal Year 2018 regarding the Federal Government's ongoing expansion of its telecommuting workforce: "Status of Telework in the Federal Government Report to Congress"
The 218 page report is the result of extraordinary painstaking attention to detailing all aspects of Federal Government telecommuting. Among the areas of interest, inter alia:
Why Telecommuting? – "In December 2010, President Obama signed the Telework Enhancement Act into law. The Act provides a framework to enable Federal agencies to maximize the use of telework, which aids in the recruitment of new Federal workers, the retention of current employees, and the ability of the Federal Government to maintain operations in the face of events, such as weather- related emergencies and situations involving a threat to national security." Annual cost savings were tracked and reported by each agency which amounts to billions of dollars saved over time beyond the clear impact on the environment, productivity, talent retention and worker satisfaction. Nothing here will be a revelation to private sector companies who have already crunched the numbers.
Status and Scope – As of the end of fiscal 2018, the pre-pandemic number of Federal Government Employees who were telecommuting was at least 485,000. Federal employee telecommuting, under the Act, has grown steadily year to year and by all measures is deemed "stable" with excellent results in all objectives.
Employee Training & Home Office Setup – "The Act requires Federal agencies to provide interactive telework training for employees who are eligible to participate in telework and for their managers. The training must be successfully completed prior to the signing of a written telework agreement. Agencies that have their own Learning Management System will have the capability to download the training for internal use to track individual use and completion of the training. Maintaining a safe home office is the teleworker's responsibility. The following checklist is designed to assess the overall safety of an alternative worksite:" Safety Checklist.
Workers' Compensation Coverage – According to the U.S. Office of Personnel Management Employee FAQ, "Government employees causing or suffering work-related injuries and/or damages at the alternative worksite are covered by the Military Personnel and Civilian Employees Claims Act, the Federal Tort Claims Act, or the Federal Employees' Compensation Act (workers' compensation), as appropriate."
Ergonomics Safety Best Practices and Workers' Compensation
An April 10th article "How to Avoid Getting Injured While Working From Home", is representative of how forward-thinking employee-centric employers are not alone in their concern about employee comfort and repetitive strain injuries. Of course, employees care and are thinking about it and talking about it with each other also.
A March 16, 2020 Business Insurance article "Coronavirus and Telecommuting: New Exposures for Employers", is representative of what are now many articles from companies in the industry regarding guidance for employers on risk exposures for telecommuters and repetitive strain injuries. The full article is well worth reading while some excerpts include:
Operational Resilience: Lessons and Opportunities
As senior planners in companies ascribe to and envision ways to apply Dr. Fauci's forward thinking on future waves of COVID-19, they'll realize that this formidable pandemic, with its high cost in human life and economy, is also a seminal 'organizational opportunity' for their company.
The pandemic has forced rapid evolution of the workplace as knowledge workers have been transitioned out of traditional offices and into their homes. Companies can now leverage that abrupt change, take decisive strategic action and become stronger by engineering higher organizational resilience through supporting a higher percentage of telecommuting within their workforce ahead of a next pandemic or future new wave of the current pandemic.
Innovative Strategies Clients Are Using Today
We've spoken with many clients recently who have called in and are sharing how they're leveraging their ErgoSuite platforms to extend their Office Ergonomics safety net at their facilities to their employees newly telecommuting from home.
At the high level view, clients are leveraging ErgoSuite as their front-line surface area for employees and centralized EH&S management toolset for identifying status and trends and managing outlying situations:
For employers, Telecommuting presents both risk and opportunity in operational resilience, talent retention, business continuity, productivity, repetitive strain injury exposure and regulatory compliance.
We want to help. We're here for you and hope that we can assist you however you need at this important and complicated time. Let us know whatever your new requirements are and we'll meet them together.
We wish for you to be safe and well.