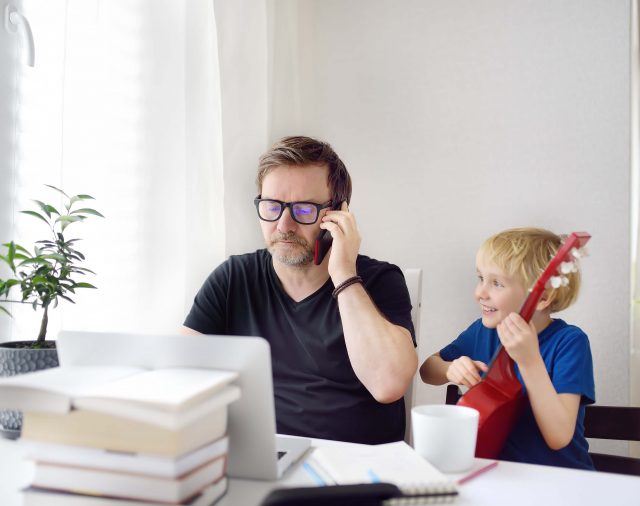 Providing an effective and sustainable safety solution for home-based employees is essential and recognized by professionals to be far more challenging compared to workers at an employer's physical facilities where there's control of the environment, furniture and equipment.  Unfortunately, effectively helping employees to change long-time unhealthful behaviors and begin working in neutral postures while providing regular movement and metabolic recovery time "remotely" is challenging.
Agile organizations elevate the focus on performance and quality over obsolete approaches to solving challenges.  Among the goals is to overcome static legacy barriers preventing objectives from being achieved. 
Further, around the globe today in the New Normal, with so many people working from home, past approaches to resolving ergonomics challenges for remotely working employees are being re-thought.  Past mitigation practices were helpful for occasional work-at-home schedules, however, today many of us work where we live.  Life has changed.
The core ergonomics, however, of encouraging employees to work in neutral postures and "provide regular movement and metabolic recovery time while working" remains sacrosanct and has not changed..  What "is" new is "addressing the challenges remotely, in a sustainable and effective manner".  Employers embracing Continuous Improvement, know that "as the riskscape evolves, their risk mitigation practices must evolve also or efficacy and results predictably erode".
Another aspect of the challenge complicates things further.  We've heard repeatedly from many clients how there's heightened concern that many people who telecommute are likely reluctant to report home office ergonomic issues and discomfort due to a private concern of the ability to telecommute being rescinded.
Instead of reporting small issues to their employer early, some telecommuters often postpone addressing the matter, attempt to quietly resolve symptoms through their personal doctor and look towards their health insurance to cover the bill.  In most cases, this develops into unnecessary over-utilization of healthcare resources while discomfort mushrooms into a full-blown injury case.
Telecommuting Safety & Productivity Challenges
Significant risk facing WFH employees, and therefore their employers, stems from basic root causes:

So how can employers effectively and inexpensively mitigate significant risks facing their telecommuting employees?
Effective Strategies Clients Are Using Today
We've spoken with many clients recently who are sharing how they're leveraging their ErgoSuite platforms to extend their Office Ergonomics safety net at their facilities to their WFH employees telecommuting from home.
At the high level view, clients are leveraging ErgoSuite as their front-line surface area for employees and centralized EH&S management toolset for identifying status and trends and managing outlying situations:

Whether you're looking for rapid thoughtful implementation or have expansive customization requirements, you can leverage ErgoSuite on your own timeline.  We're eager to assist you however you need at this important and transformational time.  Let us know whatever your requirements are and we'll meet them together.